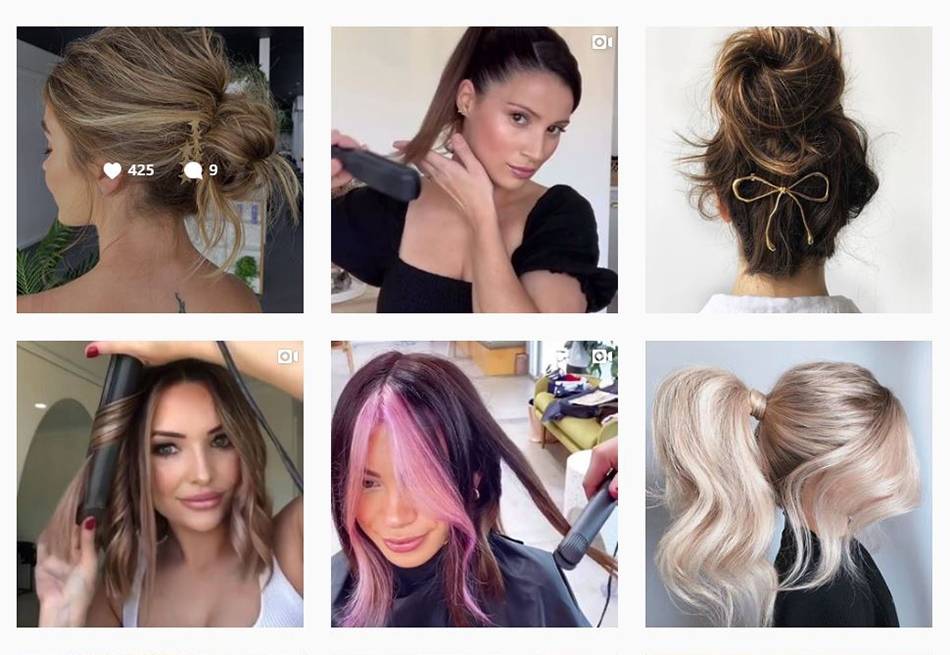 Looking to perfect your Cloud Nine styling skills? Here are some of our favourite DIY tips, how-tos and hair hacks we've seen on Instagram over the past few weeks.
HOW TO USE THE O POD
by @shaunaelizabethhair
cloudnineoz Who needs some hot rollers in their life? 🤗 @shaunaelizabethhair Creating the look of a soft, voluminous Blow Wave using 'The O' pod & heated rollers 💗 Our rollers are incredible, they literally only take seconds to heat up!
FLICKS AND BOWS WITH THE WIDE IRON
by @hairby.brittany
cloudnineoz 🖤 @hairby.brittany using #TheWideIron. Minimal heat styling and a cute little 'do, finished with a bow ✔️🎀
CURLING TIPS WITH THE ORIGINAL IRON
by @hairbymikaylaz
cloudnineoz @hairbymikaylaz from @hairandharlow on curling her hair…💕 🙏 Tip 1: Always twist outwards from your face so it creates a beautiful face frame without covering your cheeks😍 Tip 2: Don't keep curling around and around, I generally only curl it around once and then face the iron in a downwards direction (that creates a more soft wave - not so dramatic) Tip 3: Take small sections and don't rush. Also don't clamp the iron really tight, hold it slightly open so the hair slides through evenly.
5 MINUTE HAIR HACK WITH THE CURLING WAND
by @shaunaelizabethhair
cloudnineoz ⏰✨ Do you struggle to curl your hair? We are obsessed with this 5 minute hair hack! @shaunaelizabethhair - a quick and easy way to curl your hair at home using #TheCurlingWand 🏠 ✨
---
---
By

Millie Rae

,


16th July 2020