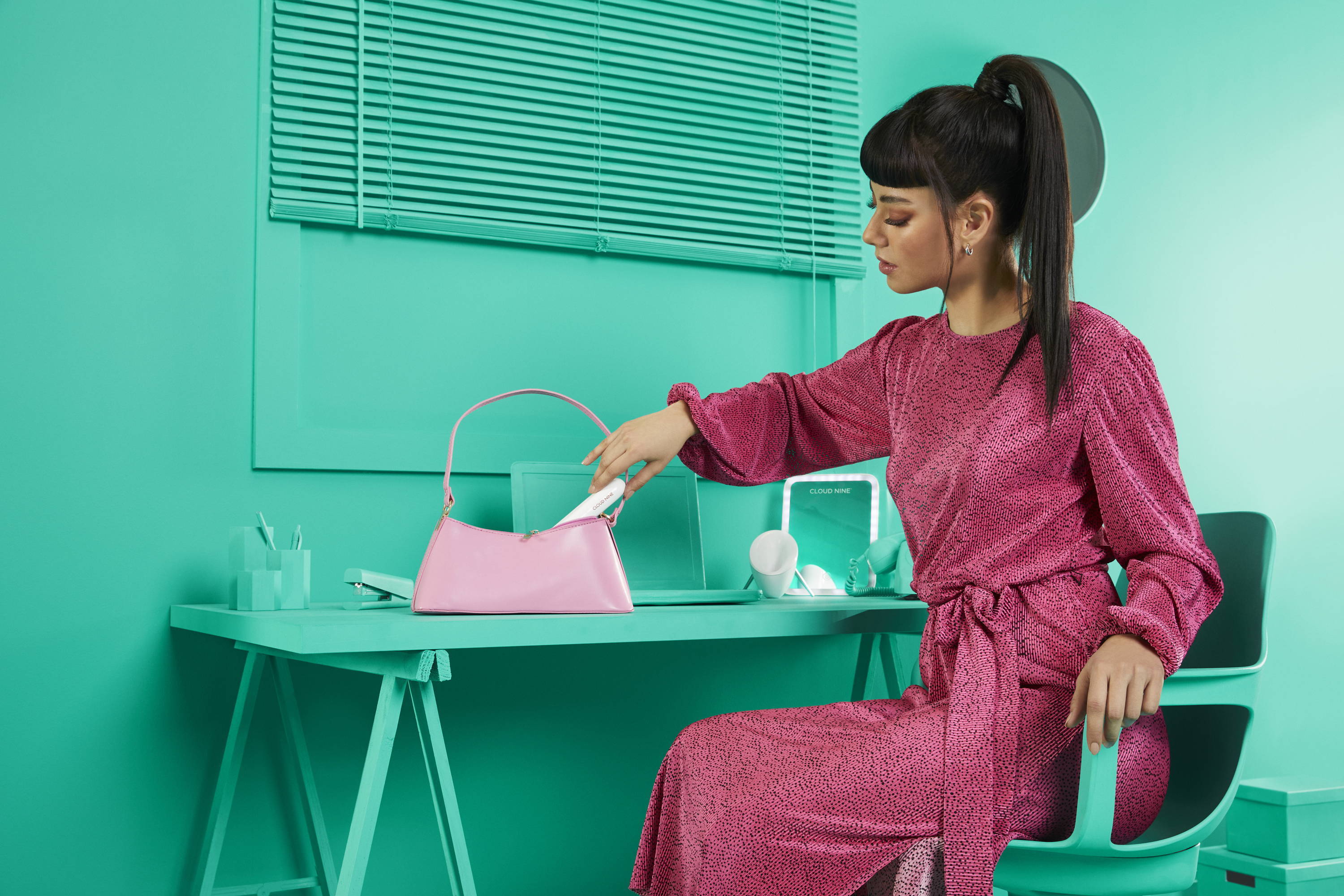 Enter the ponytail – and not your average plain Jane pony. Showing you how much you can do quickly and easily when it comes to your basic hair up, we're going add some style to your ponytail repertoire.
The Rope Braid
No need for over talented fingers here, although you're sure going to look like you have some serious skills up your sleeve. Tie your hair in a ponytail, split into two sections, and twist both sections to the right, and then alternate them over each other, tie at the bottom with an elastic.
Ribbon Wrap
A centre parting low pony just took a major step up. With a simple piece of black ribbon covering your hair elastic and some texture through your ends you can sport this same pony that Kendall Jenner rocked at The Met Ball! Pull your hair back into a low centre-parted ponytail and secure with an elastic. Wrap a ribbon of your choice around the elastic covering around 2-3 inches of hair to embellish. We suggest using your favourite Iron to pinch texture into the mid-lengths and ends of your ponytail.
90's Half up
Maybe you read our recent blog about lobs and mid-length hair and went for the chop? Maybe your hair flows down past your waist but just don't like it ALL off your face, that's okay, we hear you! This slick 90's pony is the look for you! With your Wide Iron, quickly blast through your hair to straighten until silky-smooth. Using a Tail Comb take your hair diagonally from your ears up to the crown of your head. Smooth hair back into a ponytail and secure with an elastic.
Off Duty Super Model
Sometimes, the best thing about looking after your hair, using good quality products and tools is that you create the perfect base… for laziness. This low-key messy bun is perfect for second, third, fourth or ninth day hair, styled with a killer earing you can rock this messy pony to the boardroom like it's nobody's business.
Rock and Roll Pony
We've saved the best, the most daring, and the most extra pony till last. This little braided number gives off all of the "don't mess with me" vibes. We admit, the skill level required is a little higher on this one and it's maybe not day time appropriate, but if your off out to paint the town red and can rope your best mate in to help you out, you're 100% going to turn some heads for all the right reasons.
---
By

Millie Rae

,


15th February 2019