The Ponytail Project is a fundraising campaign to support families affected by cancer that originated in Brisbane in 2015. 
CLOUD NINE began a collaboration in May for an exclusive competition to win some gorgeous hair goodies. 
We also have a personal connection with the campaign at HQ. Take a look to find out more and how you can get involved.  
---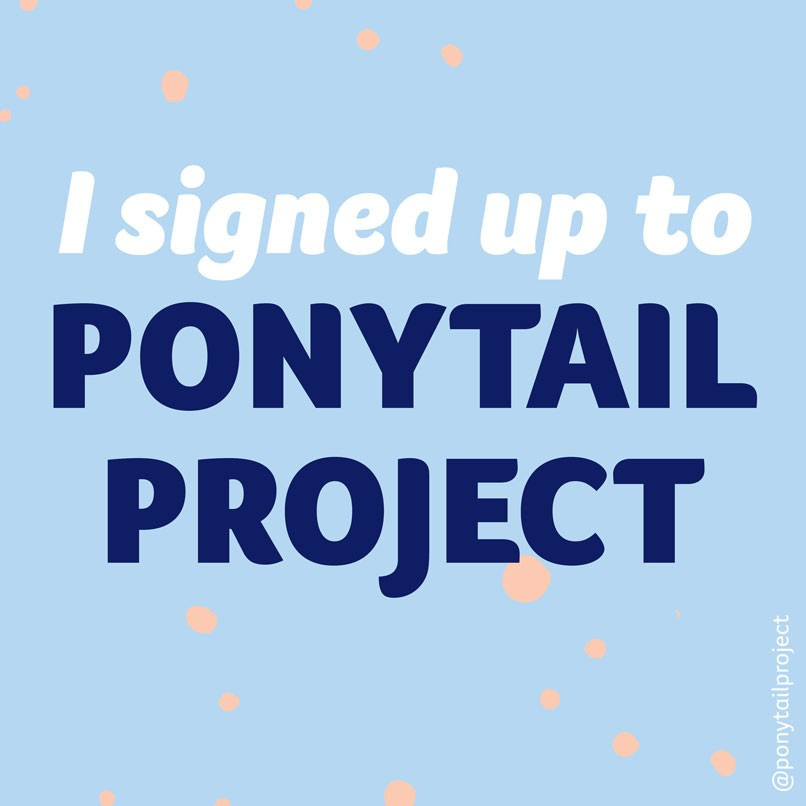 The Ponytail Project began in 2015 as a student-led fundraising initiative, when a member of the St Margaret's Anglican Girls School parent community was diagnosed with breast cancer.
Students were compelled to help in any way they could, and felt taking the plunge to donate their ponytails would be a huge support to those affected by cancer. One of the mantras featured on their website is 'Hair grows back' to keep in mind that going for the chop is a big decision but something that will make a lasting difference to those affected by the disease and that ponytails will grow back to their original length in no time (should you want it to obviously!).
The project received such huge support in its first year that it quickly became an annual campaign. Since then, over 31,000 girls have raised over $1,655,500 for Australian families affected by cancer. An incredible achievement and an empowering movement demonstrating the power of women supporting women.
---
CLOUD NINE X THE PONYTAIL PROJECT
CLOUD NINE are working with the ponytail project for an exclusive competition running throughout the year for the two biggest fundraisers. Whether you are already planning the chop for the charity or transforming your look and would like to donate, we are offering some CLOUD NINE goodies to whoever raises the most money. We can't go into too much detail about the prize as we want it to be a surprise, but what we will say is what better way to start off a brand new look than with a kinder to hair kit to keep hair looking salon fresh GORGEOUS!
---
A NEW LOOK AT CLOUD NINE HQ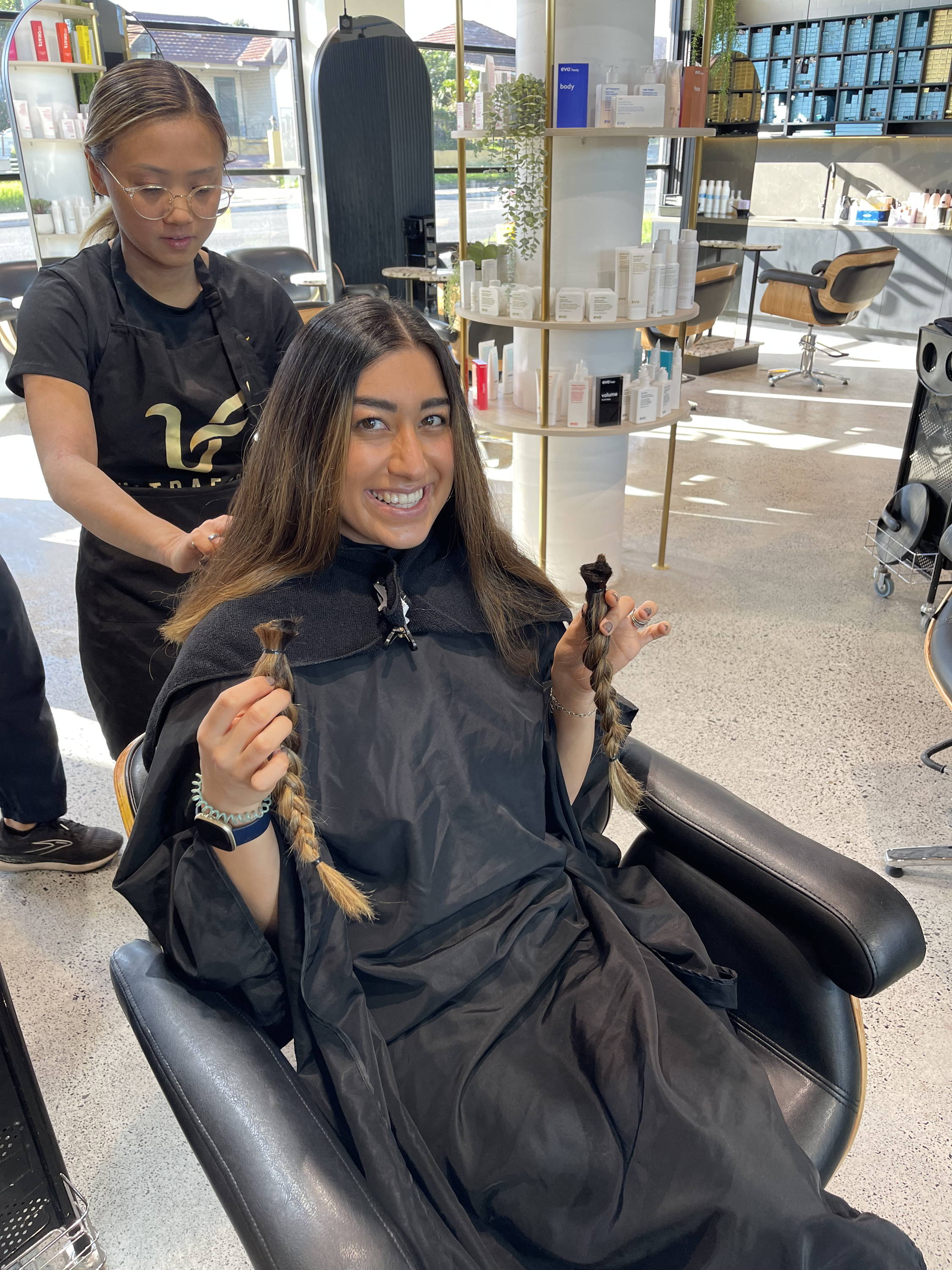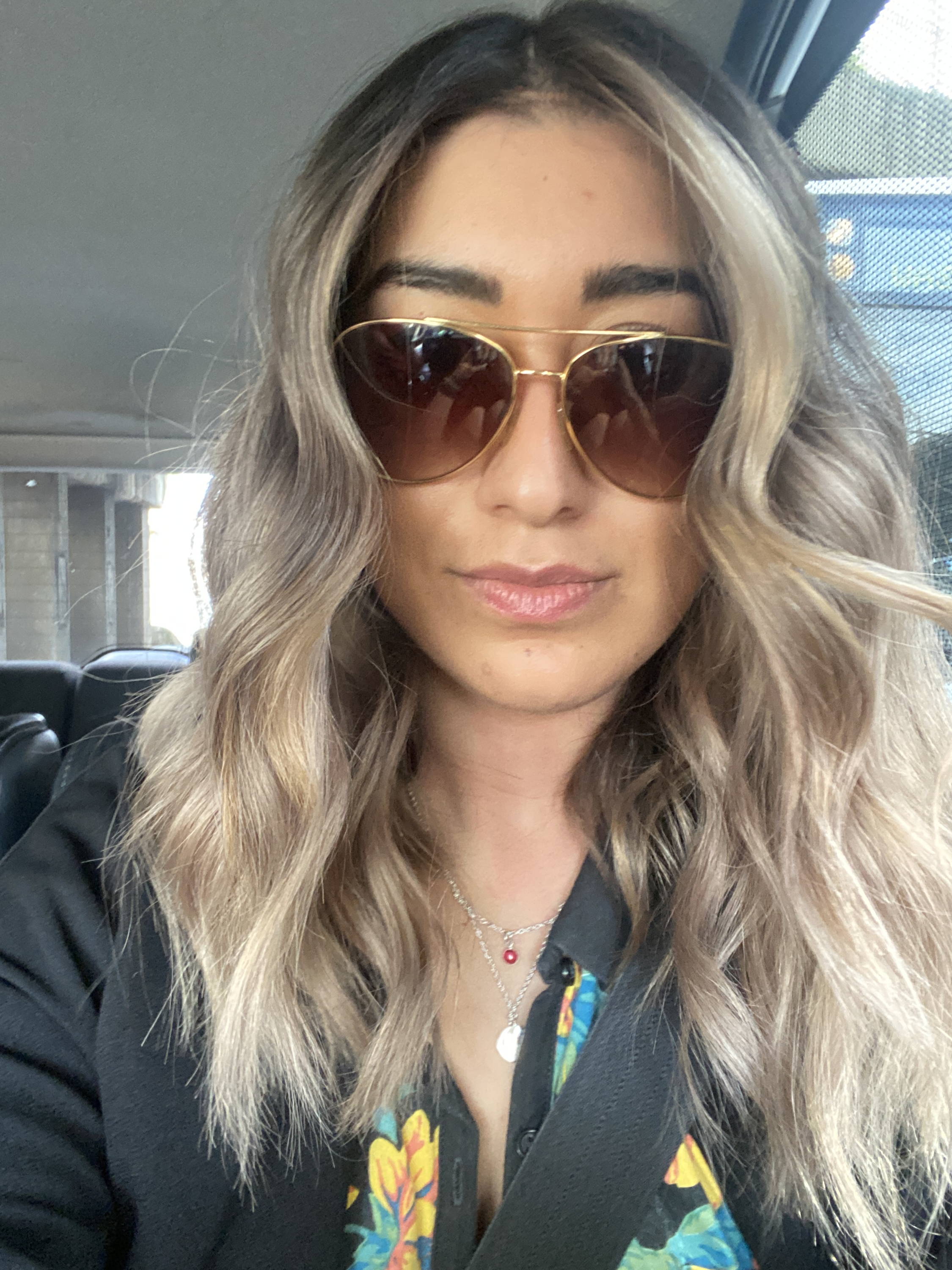 Our very own Group Sales Manager Ghalia donated her hair to the Ponytail Project earlier this year with Ultrafade in Guildford, NSW. Ghalia's hair was almost below her waist before the big cut and she had an amazing 14 inches cut off! Ghalia told us about her experience and what led her to donating:
"I have always loved long hair, to me it was a part of my identity. In the last 5 years, I lost both my aunty and my grandma to cancer, as well as having other close family members going through very stressful chemo that impacted their everyday life. When I saw how brave they were, and how amazing they were going through the treatment procedures and at the hospice, I knew I wanted to do something to help in anyway I could, and that's when I looked into donating my hair for those who experience hair loss due to their treatments. I felt like I was able to do something small to hopefully make someone smile, and make them feel confident in themselves again!"
Ghalia - CLOUD NINE Group Sales Manager
A huge thank you and well done to Ghalia for sharing her personal experience of the Ponytail Project, we are all OBSESSED with her new look at CLOUD NINE HQ.
PONYTAIL PROJECT ENDORCED SALONS
The Ponytail Project provide their endorsed salons on their website. if you are wanting to provide a donation now or in the future. You can find the salons near you using their Sustainable Salon Finder.
If you would like to learn more about this amazing charity or take the first steps to having the chop you can find all of the details at The Ponytail Project. 
You can also download this PDF to find out exactly how to donate your ponytail.
---
For more CLOUD NINE exclusive content, inspiration and get the looks follow CLOUD NINE Blog.
---
By

Suzi Scott

,


06th July 2022