Our Premium Collection has got everyone talking. But don't let us tell you how much you need these fierce tools in your life…YOU have spoken. We see you, and we are LIVING for all of your comments, feedback and the love you are sharing for The Premium Collection.
---
Introducing The Airshot Pro, our Premium Collection hairdryer.
Eco precision motor reduces drying time by half.
Signature ceramic, mineral infused heating element.
Smart technology reducing frizz and flyaways - delivering 30% more shine.
Lightweight.
Brand new colour shimmering white and soft pink.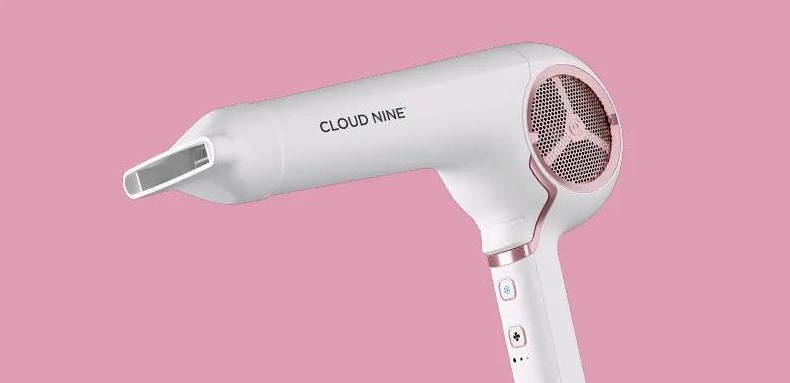 "Best hairdryer I have used in a long time very powerful" Michelle, 18 February 2021, Feefo.
"Leaves my hair feeling silky soft - its so glossy" Rebecca, 18 February 2021, Feefo.
"This is such a powerful hairdryer it dries my hair so fast. Pair it with the magical potion and you've got a perfect hair drying routine . thanks c9" Paula, 18 February 2021, Feefo.
"I have a lot of hair and usually get arm ache from having to hold the hairdryer for so long but this is super light! Really enjoy the design of this." Virginia, 16 February 2021, Feefo.
Get shinier, softer, healthier hair now with The Airshot Pro.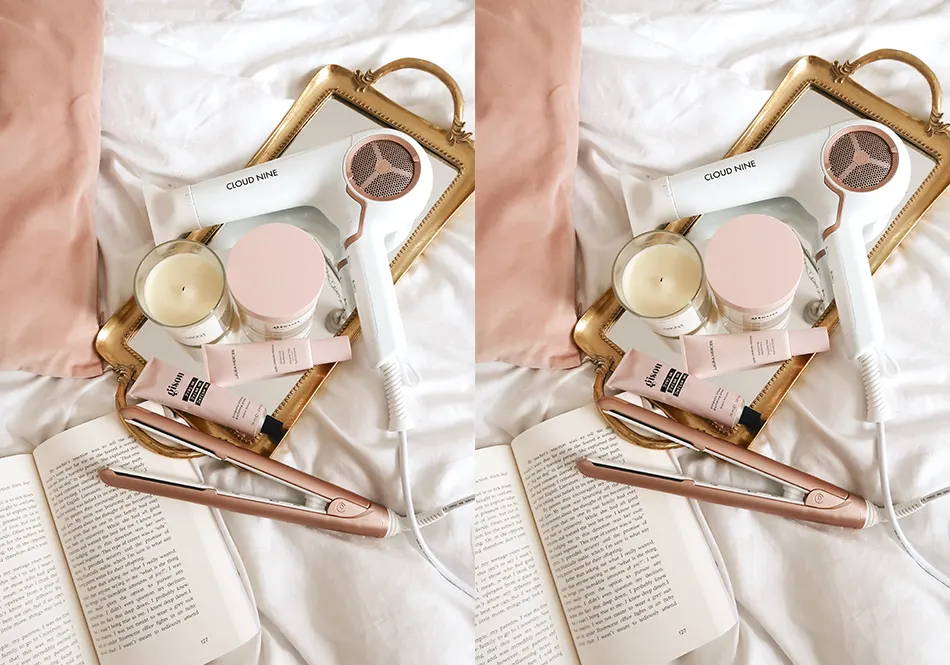 Stunning shimmering white and soft pink the Premium Collection serves looks and style (perfect for the gram).
"Best hairdryer I have ever owned so powerful and really nice to look at. Won't go back to any other brand now." Maddie Monday, 8 February 2021, Feefo.
"Very powerful and very pretty!!" Annie Thursday, 18 February 2021, Feefo.
---
Styling, straightening and giving hair life. Designed with kinder hair styling in mind for shinier, stronger, healthier hair every time you style.
Variable temperature control.
Signature mineral infused floating plates.
Revolutionary revive mode - vibrates the plates 8000 times a minute at 150 degrees to restore hairs health.
New colours shimmering pearl and soft pink.
Style your way with The Original Iron Pro.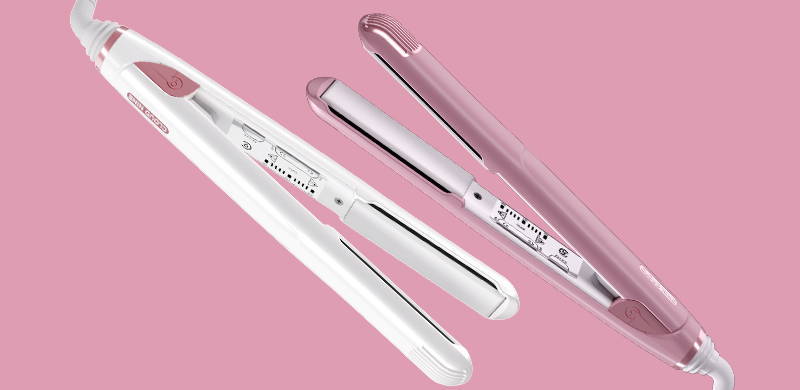 "LIFE CHANGING. I will never go back to anything else now." Dianne, 2 Feb 2021, Feefo.
"I have been using the Pro Irons for a few months now and can see a huge difference in my hair. It has never been silkier and shinier. Definitely recommend for those who want to improve their hairs overall health!" Sarah, 6 January 2021, Feefo.
"Absolutely love my Original Iron Pro. I have seen a real difference in my hairs health since using The revive mode - much shinier and glossier." Jessica, 6 January 2021, Feefo.
"Best straightener I have ever used it's brilliant and straightens my hair super quickly love the revive mode too." Michelle, 18 February 2021, Feefo.
"The vibration mode is brilliant!!!!! Love it." Olive, 7 January 2021, Feefo.
---
Complete your look with our stunning new accessories. The LED light up mirror and pink boar bristle brush allow you to maintain your style where ever you are.
LED Travel Vanity Mirror
Illuminate your style on the go or finish your look at home with our gorgeous new LED light up mirror.
Portable so you can touch up your style wherever you are with fierce lighting.
Landscape or portrait - your style, your way!
Adjustable light settings.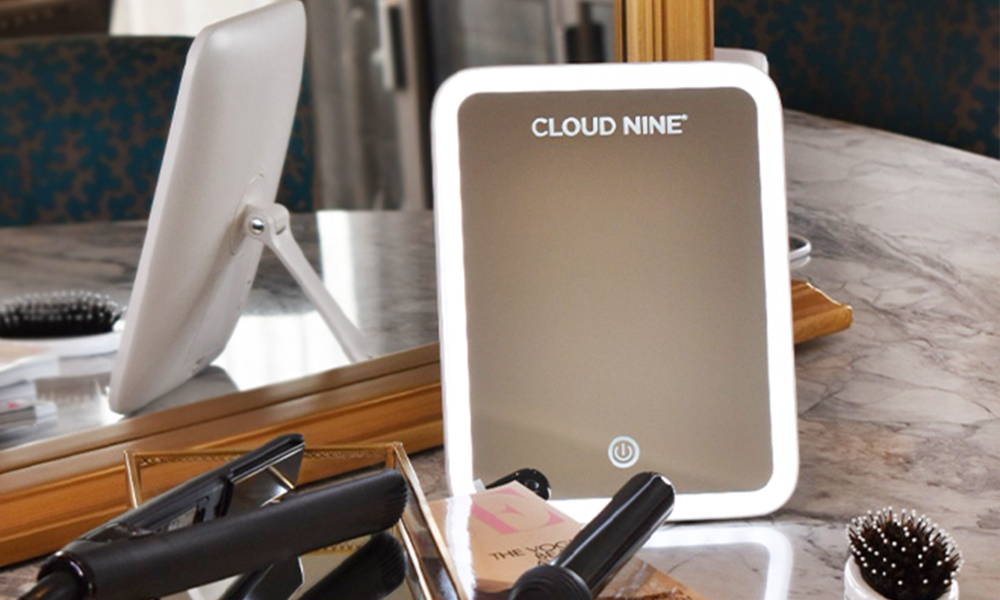 "The mirror is the perfect size for travelling it has a swivel holder on the back so u can decide if you wish to have it portrait or landscape stood the light is bright perfect for applying make up."
"Super bright and portable. Great if you travel a lot!"
Five star Trustpilot Reviews
Show up and glow up with The LED Travel Vanity Mirror.
Luxury Boar Bristle Paddle Brush
Kinder-to-Hair boar and nylon bristle range of brushes, designed to gently brush and style for added shine.

Kinder to the hair and the scalp, so you can brush without worrying about excess breakage.

Soft boar bristles - perfect for combing out tight curls and waves, for a big bouncy finish.
Beautiful, kinder to hair styling with The Luxury Boar Bristle Brush.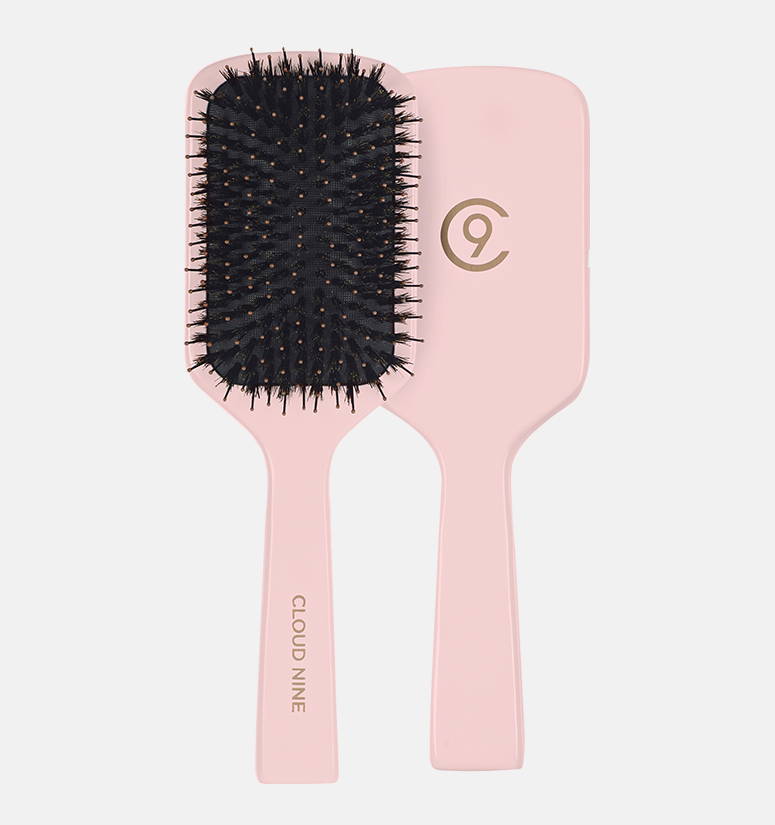 "Fantastic hairbrush, leaves my hair sleek and shiny." Trustpilot
Tell us what you think, we love to hear from you. Tag us and show us what makes you #fiercelyyou!
---
By

Suzi Scott

,


13th May 2021