As we begin the new year we wanted to reflect on 2021, a landmark time for our sustainability initiatives.
Looking ahead to fresh ideas and continuous improvement, we have even bigger, bolder plans for the planet in 2022.
---
2021 SUSTAINABILITY

WHAT DID WE ACHIEVE?
At the beginning of 2021 we set ourselves some clear objectives on recycling, packaging and reducing our carbon footprint. Here is what we have achieved:
First and foremost through your incredible kindness, our UK Eco Boxes and International Evergreen Collection, we have reached a huge milestone of 200 thousand trees and we are in the top 20 of supporters of Ecologi going in to 2022! 200,000 trees can absorb 4.4 million kg of carbon dioxide. Which is equivalent in weight to 10 million hair straighteners!
We expanded our industry first Recycling scheme to include hairdryers and curling wands from any brand.
With your help Ecologi have reduced carbon emissions by 1,077,914 certified tonnes.
In the UK we worked with sustainable Christmas tree company Christmas on the Hill to encourage the use of 'living trees' to reduce the amount of Christmas Trees that end up in landfill.
To round off the year we are now able to plant trees with Ecologi in Australia 🤗
---
Encouraged by last years achievements with your help and generosity we are continuously improving and increasing our initiatives and aim to be even kinder to the environment in 2022! We are launching an amazing new project this month, which we are so excited to share with you, so keep an eye out on blog and social for up coming announcements.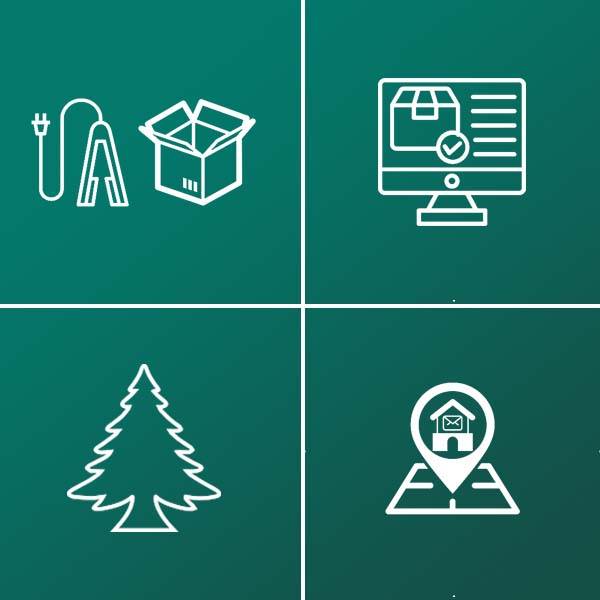 Our work with Ecologi is continuing to grow this year as we have achieved our 200k trees milestone. We are also now planting trees in Australia! To read more about the incredible work that Ecologi do take a look at their Reforestation and Carbon Offsetting Projects.
Here's to another exciting year towards a more sustainable future, we're so excited to have you with us on our journey in 2022!

---
---
---
By

Suzi Scott

,


08th January 2022