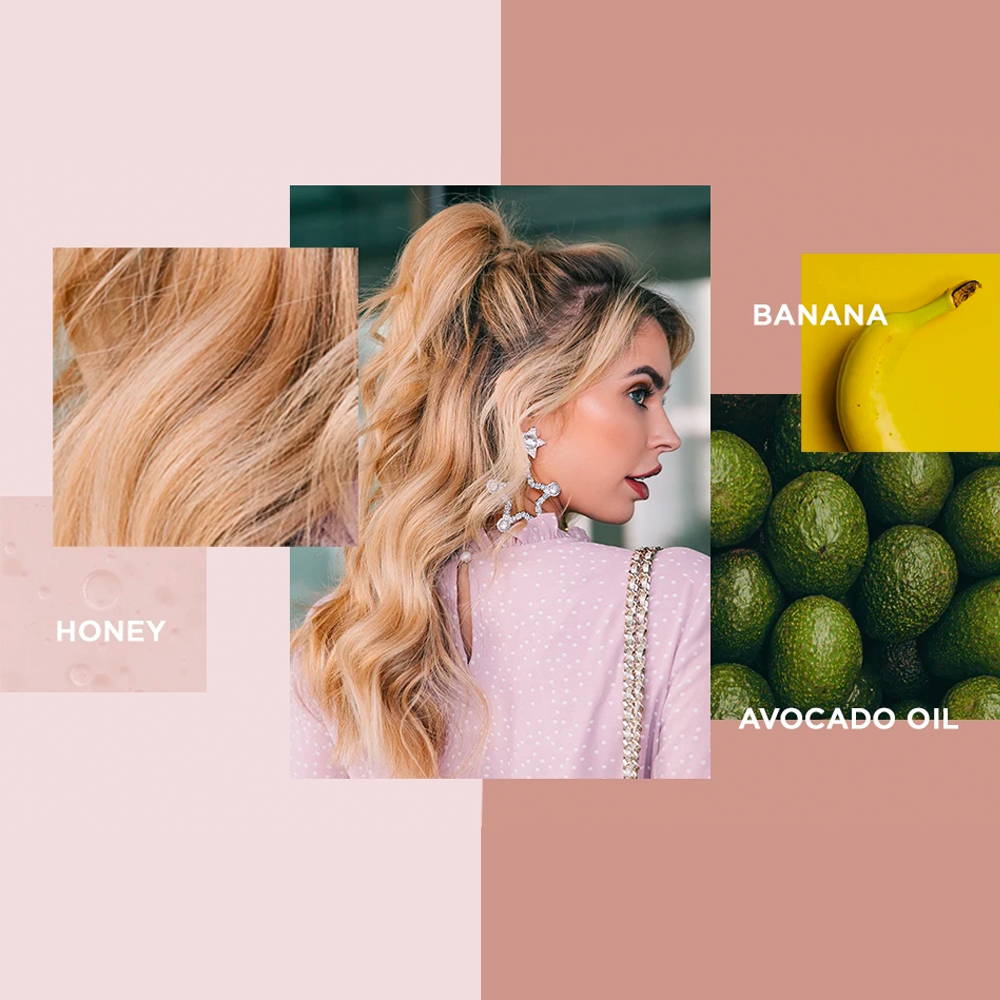 If you're at the point where you've watched literally everything on Netflix and your thumbs hurt from scrolling Instagram so long, don't fear. We've compiled a list of ways you can pass the time AND make your hair glossy at the same time.
If you've got some extra household ingredients lying around, why don't you try creating your own hair masks? There are lots of healthy, good for your scalp ingredients that you might have sat in a kitchen cupboard.
Mask For Damaged Hair
Avocado, egg and olive oil
These 3 ingredients are packed full of omega-3 fatty acids which will provide the ultimate strength and shine for your hair. Avocado-based hair masks also help to rejuvenate and moisturise the scalp.
Ingredients: Half an avocado, 1 egg, 1 tablespoon of olive oil, and 1 tablespoon of honey.
Directions:With your fingertips, apply to wet hair from the bottom and work your way upwards. Wrap your hair in a bun and cover with a shower cap. To help activate the ingredients, blow dry your shower cap-covered hair for 10 minutes with The Airshot Dryer. Then let it sit for another 20 minutes and wash out. Beautiful!
Mask For Greasy Hair
Lemon and egg white
Make sure you use just the whites, as they have protein enzymes that help to remove excess oil.
Ingredients: 1 egg white, juice from half a lemon.
Directions: Smooth over hair from roots to ends and leave on for 30 minutes to an hour – The longer the better. Rinse with lukewarm water.
This is the ultimate, at home, deep conditioner recipe. Perfect for those looking to smooth split ends.
Mask For Dehydrated Hair
Coconut Oil, shea butter and argan oil
Ingredients: 2 tablespoons coconut oil, 1 tablespoon shea butter, 1 teaspoon argan oil
Directions: Melt the coconut oil and shea butter together in the microwave. Let the mixture cool until it is almost solid before adding the argan oil. Whip together for 5 minutes to reveal a creamy texture and comb through clean, dry hair with the Cloud Nine Luxury Texture Comb (available free with the purchase of any Original or Wide Iron this month). Let this sit for 30 minutes and finish by rinsing and shampooing hair as normal.
Ingredients: 1 ripe banana, 1 tbsp raw organic honey, 1 raw egg
Mask For Dull Looking Hair
Banana and honey
This is great for those with dull looking hair which needs some extra shine injecting back into it.
Directions: Peel and freeze the banana and then blend in a blender until smooth. Add the honey and egg whites to the mixture and blend again. Apply to your hair from roots to tips, cover with shower cap, and let it sit for 20 minutes. Follow with your usual shampoo and conditioner.
Happy pampering and stay safe!
---
By

Millie Rae

,


27th May 2020