At CLOUD NINE we are dedicated to being FIERCELY KIND and this includes our planet. We are committed to our recycling, sustainability and reducing our carbon footprint by 2022. 
With this in mind we wanted our focus for Christmas to be different this year.
Christmas sustainability is at the heart of our Evergreen campaign including planting nine trees for EVERY Evergreen product purchased, a focus on our recycling scheme to encourage everyone to use our FREE recycling service* for pre-loved electricals, which has now been extended from just straighteners to curling wands and hairdryers whatever the brand!  
We offer fully recyclable eco boxes on our core straighteners and have reduced our packaging size by 30% to reduce our impact and maximise the lifecycle of our packaging.
SUSTAINABLE CHRISTMAS GIFT IDEAS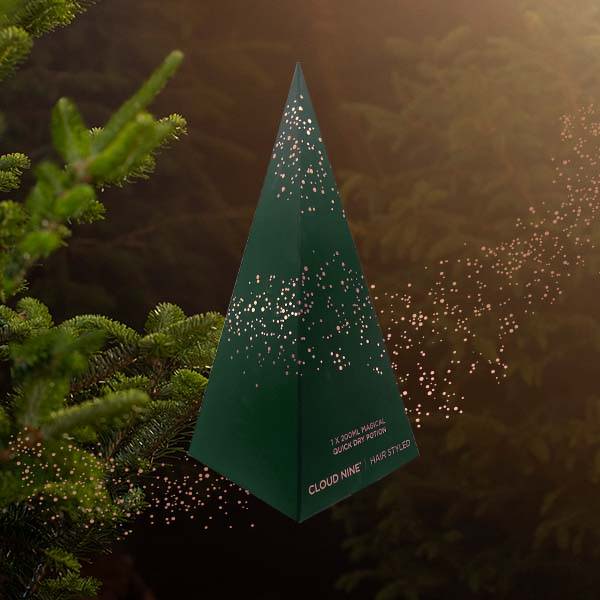 Today we launch our new gift with purchase Christmas tree bauble and Magical Potion. The Christmas tree can be reused as a stocking filler, or packaging for gifting candles, body products, make up brushes would all be the perfect fit. Get creative with what you do with your packaging you will be surprised with what you come up with.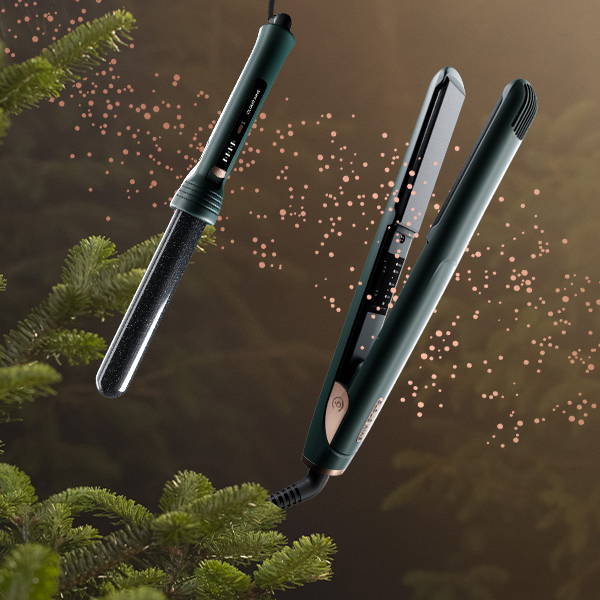 The Evergreen Collection is partnered with Ecologi to plant nine trees for every product sold which is a gorgeous additional gift to anyone wanting to do their part for the environment. Encourage the recipient to visit our Ecologi page to learn more about how their gift has helped this amazing cause.
Once gifted the beautiful, branded gift boxes can be reused for anything you like. Add dividers for storage, add little pots to encourage seeds in the winter as a window box ready for spring, keep in case you need to post anything after Christmas save for a postage box.

TOP 10 SUSTAINABLE GIFT IDEAS
1. Seeds and grow bars - grow your own little patch of happiness from home
2. Natural soap and body products
3. Recyclable toiletries: toothbrushes, face wipes
4. Natural product subscriptions
5. Support local - gift cards to local businesses supporting sustainability including refill shops or beauty salons
6. Sponsor an animal charity
7. Keep cups and reusable travel mugs
8. Reusable products
9. Sustainable clothing
10. Home made bath, body and wellbeing products - soap, bath bombs

---
By

Suzi Scott

,


04th November 2021